I love organizing my stuff. I'm not really that organized, but I like having the stuff I use a lot available for transport and ease of use.
For example, I use this case that I got at Home Depot for $25 to hold my Trading Card Games deck boxes: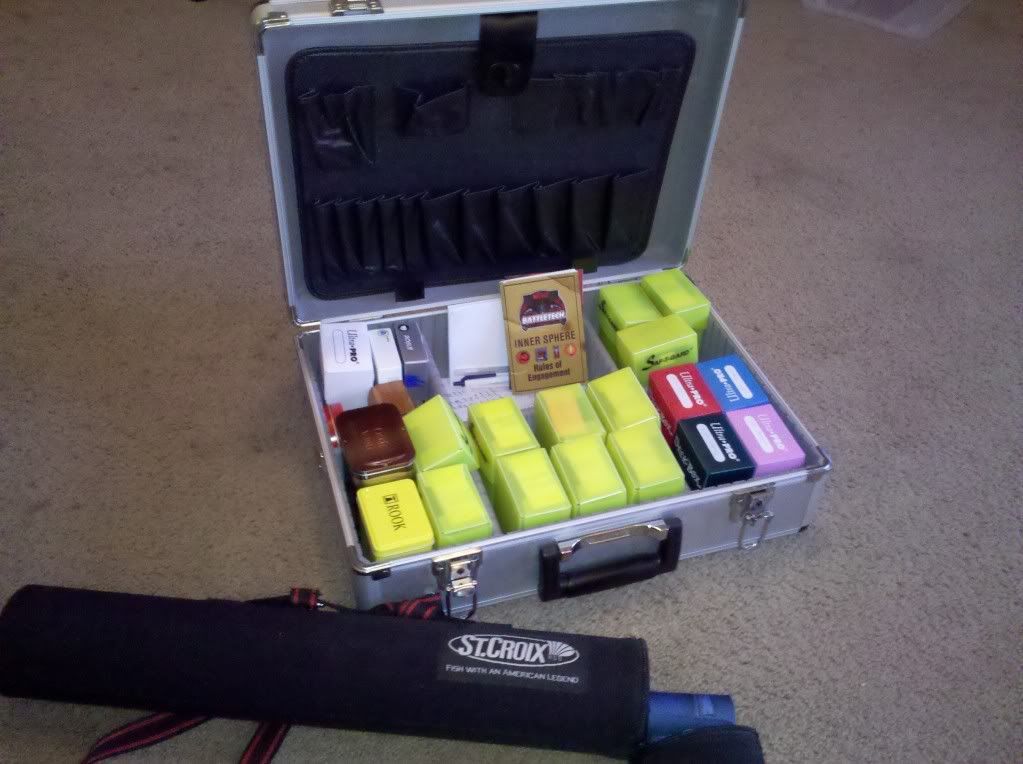 Well, I found another option for this same case over on the
Green Rivets blog
. There, he mentions
THIS case
which seems to be the same one that I have, but the one he shows seems to have actual pluck foam. Cool! I have some options already for my Blood Bowl teams, but I may go this route again because I like it better.
After all, I am a "one case fits all" kind of guy. I'll post some pics of the storage/transport options I made for my 15mm army up when I get finished.