I've been on a kick lately to make my battlefields look, well, REAL, I guess. I'm quite obviously a train modeller in disguise, except I don't really give a damn about trains going round in circles :)
http://theminiaturespage.com/boards/msg.mv?id=380837
is a thread I started on TMP asking for some advice. I wanted to replicate things like this into my landscape:
Busch makes something like this, but I havent found it in the US yet.
http://www.amazon.co.uk/gp/product/B0002OHBB0?psc=1&redirect=true&ref_=oh_aui_detailpage_o00_s00
This was recommended in the above thread, and really kicked off my hunt.
I did eventually find this Faller product, and purchased two. I originally found it
here:
http://www.rocousa.com/faller_180465_premium_landscape_segment_wild_grass_meadow.asp
They were $14 USD each, and I added tracking since I wasn't sure about the reseller, but everything arrived and they look amazing (albeit small, 6"x8"). Expensive but nice...I'll likely base one as is, and cut the other one up for small yards, etc in 6mm.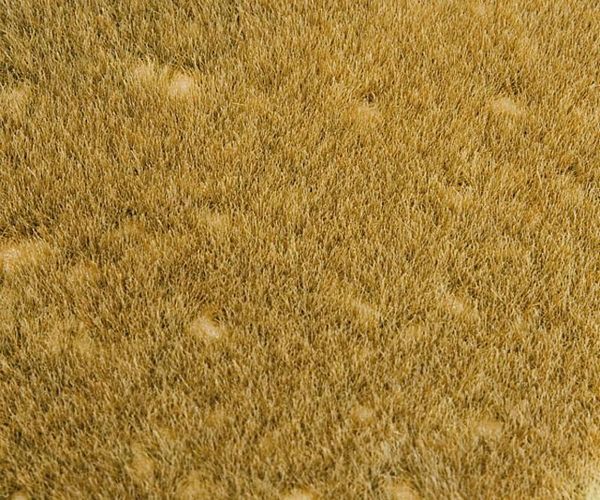 I finally got most of the product in and took some side-by-side shots of what I had found. The group shot (I sprinkled some US quarters about for size comparisons):
Below, you can see the Ziterdes mat. It was wrapped in on itself, so I am STILL trying to get the bends out.
The Silflor mat is on the left, below, with the Ziterdes product on the right. You can see how almost identical they are.
The Silflor sheet cut so easily with scissors. Here it is resting on some 1mm polystyrene sheeting - and you can see how much it sheds!
Of course, I didnt realize at the time, but Ziterdes is made in conjunction with Noch - and I wager I paid a bit more for the gaming application. Still, the Silflor product is as good as I could have hoped for. My only real complaint about the Silflor is the color - I would have liked it a bit more golden wheat colored, like the Ziterdes one, but alas, it'll do.
I am waiting on some 6mm stone walls to arrive from Leven Miniatures, after which I'll get some of these based up, but I am happy with what I see so far. The only California Gold fields I see like that Silflor one are in 6mm height...thats a bit tall, I think.